The Receive Links Dashboard is where you can find the receive links, link settings and widget editor.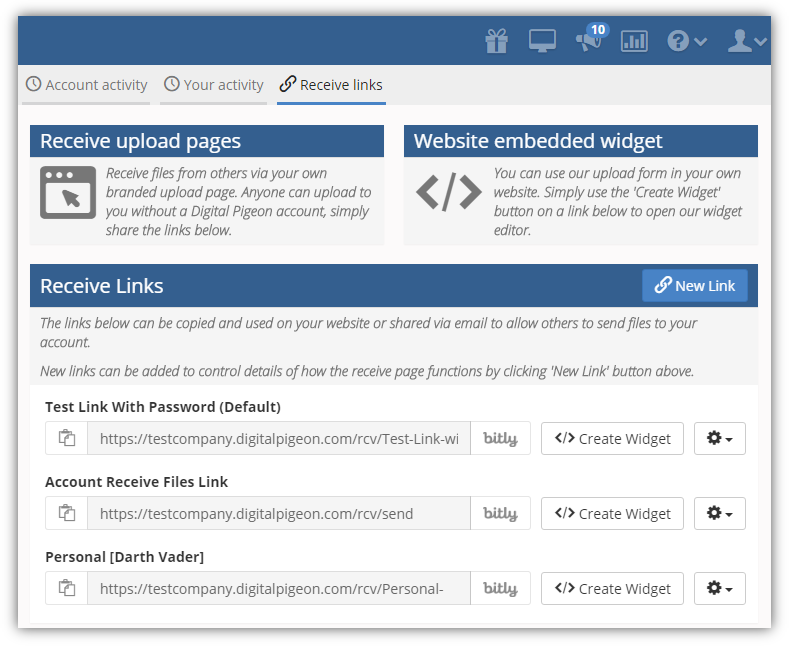 The dashboard can be accessed by all users (e.g. Owner, Admin, Power User, User). However, it is important to note that link creation/edit requires higher credentials (i.e. Owner, Admin). All other account users (i.e. Power User, User) can access the dashboard but are only limited to viewing link settings and copying the actual link for sharing.
To access the Dashboard, click the Receive feature in the Sidebar. The Receive links dashboard is the default page when you get into the Receive feature.